Becoming A Google Trusted Store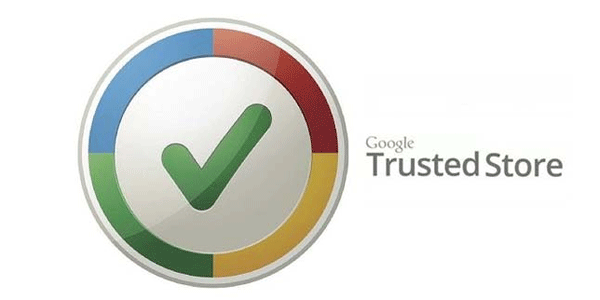 The Google Trusted Stores program helps online shoppers identify stores that offer a great experience. When customers see the Google Trusted Stores badge on your site, they'll know you offer great customer service and ship on time. To earn the badge, stores work with Google to demonstrate that they ship on time, have low occurrence of customer issues, and resolve customer issues quickly. The badge shows customers a detailed report card of your store's performance in these areas.
Getting a shiny Google badge on your site may look quick and simple, but Trusted Store Certification is not for the faint hearted. Here at MyCommerce, we have helped several of our clients achieve full certification, and thought a Blog post with some tips, tricks and "things to know" would help anyone considering signing up.
Firstly - and the most surprisingly, is not every online merchant can sign up to become a Trusted Store. You have to be able to commit to a minimum number of orders per month (100) so if you aren't near this volume, this program is not for you. After you have completed the lengthy and time-consuming checklist of items on Google's list, you will enter a Monitoring Period. This lasts for a minimum of 28 days, and 500 orders (50% of which must be trackable), so again, if you are low volume, it can take a few months to acheive certification.
There is quite a lot of custom coding to do to integrate the Trusted Stores program so you will need the services of a web developer or be very proficient at coding if you are going to attempt it yourself. The code integration is in two parts. The first part is very easy - copy and paste the Trusted Stores badge into the footer of your site. The second part is where it gets difficult with the Order Confirmation module code. This code allows customers to opt-in to the program and also transmits the necessary transaction information to Google. This code should be placed on your order confirmation page(s). This has to loop through all products in a customer's cart and transmit a lot of details and data about each one.
Once the code is integrated and tested, you have to create and submit two data feeds daily. In order to track your performance, Google requires you submit daily shipment and cancellation feeds to them. This are currently tab delimited text files containing shipment and cancellation information. If you have FTP access, you can place these files on your server and set Google to come in and grab them each day. Otherwise not only do you have to manually maintain these files, but you have to manually submit them to Google each day also - quite tedious!
During the monitoring period, the badge will not display on your site, but the program may display a module to customers who purchase from your site with an option to opt-in for a survey about their order experience with your store. If approved, you have to make sure you adhere to the Customer Service and Issue Escalation rules that accompany being a Trusted Store.
If you want to qualify for Trusted Store status - please drop us a line or call us with any questions on 1-800-606-4506.
~ The MyCommerce Team
tags: