Our hosting and security solutions are unbeatable
Need hosting? Put your mind at ease with the most reliable, secure and fastest solution on the market.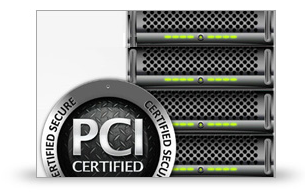 Fully PCI Compliant
Hosting is one of the most critical pieces of any online business, and for extra security and peace of mind, our servers are fully PCI compliant.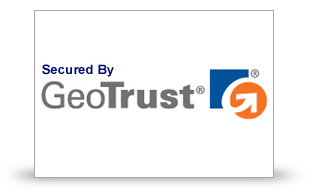 Secured by GeoTrust SSL
We offer the highest grade, 256-bit strength SSL Certificates through our official partner, GeoTrust.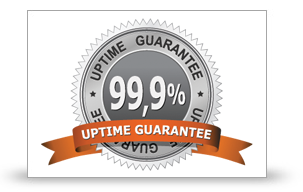 99.9% Uptime guaranteed
Our network is completely scalable and prepared to handle extremely high levels of traffic. In fact – we guarantee 99.9% uptime.
And that's not all:
Daily data backups
Our hosting solution includes daily data backups. If you accidentally delete or overwrite your data, we can restore it in a matter of minutes.
Super fast and infinitely scalable
Our network is designed to deliver more content than you and thousands like you would ever need. There are no "caps" or data transfer limits. With unlimited bandwidth and storage we are fully scalable to accommodate your business as it grows.
We take security very seriously
A security certificate for your site ensures that all sensitive data is encrypted as it travels to web servers and payment processing systems from customers browsers. We offer the highest grade security, through our official partner, GeoTrust.
No hidden fees
We offer unlimited bandwidth and unlimited storage at no extra cost to you. There are no setup or cancelation fees. So you won't get any surprises on your bill, it will be exactly what you signed up for and not a cent more.
We are flexible
Already have hosting and don't want to switch? No problem – we can install our platform anywhere!
Most reliable solution out there
Our hosting partner, Zerolag Communications was voted "Most Reliable Hosting Company" the last two years running by NetCraft. They provide industrial-strenth, scalable, mission-critical networking to all or our clients. There is zero latency and 99.9% uptime.