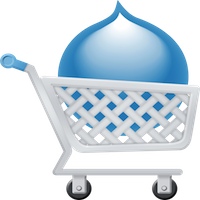 Drupal Commerce may be a powerful and potent application, but as with any software, it is only as good as the server it sits on. This is why we are proud to announce fully managed hosting services through our partnership with one of the world's fastest and most reliable web hosting companies, Zerolag Communications.
MyCommerce Hosting brings merchants and business owners the following benefits:
Low cost

Our monthly hosting fee for hosting Drupal and Drupal Commerce is just $15 per month. We also throw in unlimited bandwidth, storage and data transfer, making our hosting the best spec, lowest price available on the market today.

Optimized for Drupal

Because we use Drupal exclusively, that means our servers are tailored and configured to host Drupal sites. Take advantage of hosting your site on one of our private, managed servers.

Level 2 PCI Compliant

Every online merchant that accepts credit cards on their site must be certified as PCI compliant. Both our shopping cart software and web servers are certified Level 2 PCI Compliant, so hosting with us means you never have to worry about your online business failing a PCI compliance scan.

Nightly data backups

All code, files and databases are backed up off-site at one of our secure data centers each night. We can restore any file or data in a matter of minutes, at any time of the day or night.

Software updates

Never worry about your Drupal Commerce website becoming old or out dated again. We automatically apply any new releases, upgrades and enhancements of Drupal or Drupal Commerce code to your website, so you are always running the latest version of the software.

100% network uptime SLA

We offer a 100% network uptime SLA. Netcraft recently rated Zerolag Communications The Most Reliable Hosting Service in the World.

Superior Performance

We are constantly working to provide the highest level of performance possible and we use only top name brands such as Cisco Routers, F5 Load Balancers and Dell PowerEdge Servers. We'll put our servers and networks up against anyone.

E-mail hosting

Take advantage of regular POP e-mail hosting for just $2 per mailbox, per month, or hosted Microsoft Exchange.
Hosting your Drupal Commerce store is a big deal. It's not enough these days to throw some e-commerce software onto a server and let customers have at it. We have many years of experience using Drupal in the e-commerce space, and this knowledge has defined our hosting model and services we offer our clients today. If you host your Drupal Commerce site with us you don't need to worry about PCI compliance, upgrading the software, the site ever going down or backing up your data. We do it all for you, for $15 a month.
Please contact us to learn more.