Advanced Product Image Manipulation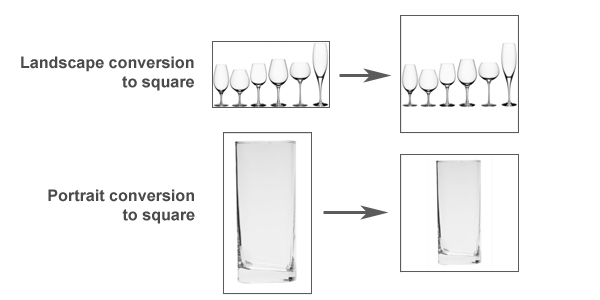 Powerful image manipulation and optimization tools have always been built into the MyCommerce platform. These tools are a great help to our clients as they have to spend far less, indeed zero, time doing this work themselves on all their product shots. These tools can crop, scale and rotate large images on-the-fly, and then generate a smaller, lighter version for fast download.
The one problem we have had in the past however, has been handling images of different orientations. Traditionally, if you have a mixture of landscape and portrait images, results at the thumbnail/product level look extremely untidy, as the uneven orientation of these images next to one another caused uneven rows of images. This has meant either auto-cropping these images into a square (cropping out large parts of the image) or a lot of work on the client's side placing all their product shots onto square canvases to ensure everything lines up.
We're deligted to announce a new feature which solves this problem. Using new actions as part of the PHP GD Library, we can now ask the server to take an image of any orientation, scale it to a preset dimension and then place and position on a background color or even background image of our choice. The results can be seen above. Two vastly different orientations of images are taken, scaled to the same dimensions and then a placed on a background color of white. The result means images of hugely differing shapes and sizes are now automatically exported out as square images on the server side, meaning lots of even rows of images and really polished, professional-looking product shots: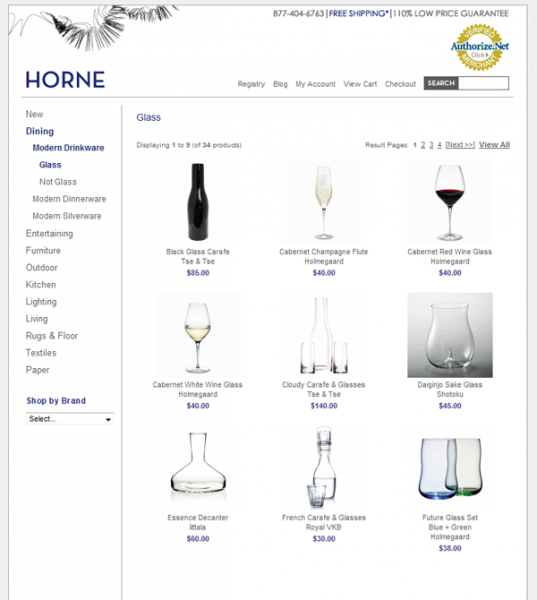 Square images mean neat and tidy rows of products.
tags: