Google Product Search Rocks!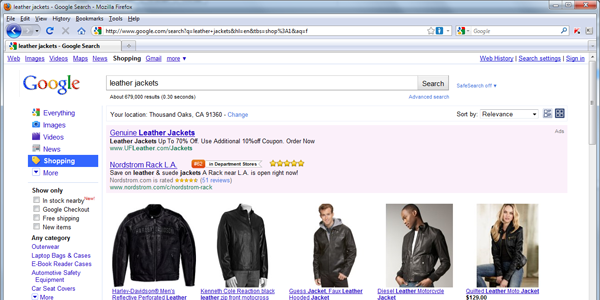 Google's product search is a powerful tool often overlooked by most merchants and businesses. We look at what Base does, how to use it and the impact it can have on your product sales.
Google's Product Search (Google Shopping) is a price comparison service launched by Google in 2002. It differs from most other price comparison services in that it doesn't charge fees for listings, nor does it accept payments for products to show up first. It also makes no commission on sales. It really is a 100% FREE service and for e-tailers and online merchants is a hugely powerful tool to add to their online arsenal.
Primarily - Google Product Search helps shoppers find and buy products across the web. As a seller, you can submit your products to Google Product Search for free, allowing shoppers to quickly and easily find your site. Users can submit products individually – or bulk upload items all via the Google Merchant interface. Here at MyCommerce however, we've developed a Google Merchant Integration Tool which integrates your online product catalog with Google Product Search directly!
With our tool, you choose to publish a product to Google Product Search from your Store Admin, where an entry is created with all the needed attributes for Google to recognize your product. When you update or delete product information, the corresponding product details on Google Product Search are updated or deleted as well.
All products are live and searchable for 30 days. After that the products become de-indexed, so you either have to manually submit your updated feeds again – or with our Google Merchant Integration Tool – the feed is updated automatically so the process is completely automated for you.
Items show up in two ways. Firstly – any items Google deems relevant from search queries typed into the search field on its main homepage are sometimes displayed at the top of the search results pages. This is instant top-of-page-one placement of your products!
Secondly – you can go to the Google Product Search homepage at http://www.google.com/products and search the database from there directly. All products shown contain an image, the title, the price and a description. All products on Google Product Search link directly to the product page on your own website. No fees or charges are taken for this linking service – it's all free.
The great thing about Google Product Search is you reach thousands of qualified shoppers when they are searching for items to buy on Google. The service is free to use – and with our Google Mercahnt Integration Tool – it also requires no work or effort to have your full and complete product catalog published and searchable on Google!
tags: