Mul over our latest project launch!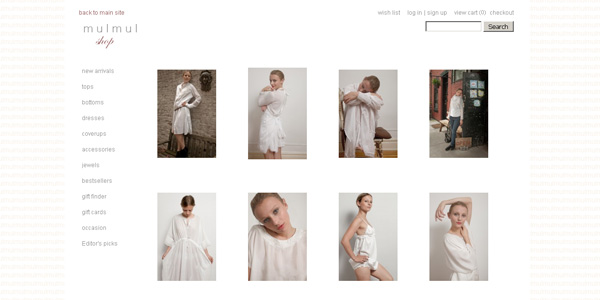 We're thrilled to announce the launch of our latest project - a brand new online store for New York fashion boutique Mul Mul. Named after the fine cotton muslin once exclusive to Indian royalty - the site features (among other things) our amazing Discount Code, E-Gift Certificate and Dynamic FAQ modules and is integrated into a beautiful design which perfectly represents Mul Mul's soft aesthetic and amazing product line. We launched in time for a big Groupon promotion that owner Puja Chodha was running so we're delighted that the store is open for business and looking so fantastic!
Check out the new store by visiiting www.shopmulmulstore.com.
tags: