Put Your Business On The Map!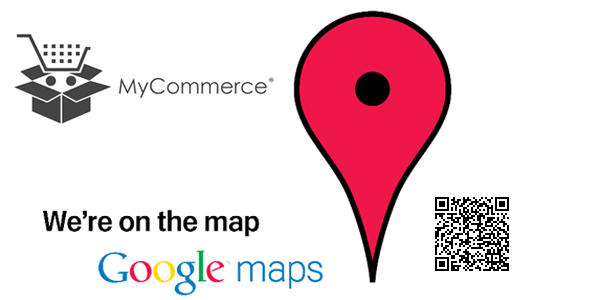 MyCommerce recently launched on Google Places. This free service offers several fantastic features and benefits for businesses. If you're a business owner - read on to see how Google Places can literally put your company on the map!
When potential customers search Google Maps for local information, they'll find your business. Your address, contact info, a map of your location, hours of operation, even photos of your storefront or products.
Google Offers integration. A new way to attract customers. Adding offers to your Google Maps listing will bring new customers to your business. The better savings, discounts & promotions you offer, the more customers you'll gain. Offers appear alongside your business listing on Google Maps.
Go mobile! There are lots of great barcode scanners on the App Store and Droid Marketplace these days (QR Scanner, ShopSavvy etc). These apps let you scan any barcode using the camera built into your phone and bring back instant information. See it in action right here! If you have a barcode scanner on your phone, simply scan the barcode in the picture above to be taken directly to the MyCommerce listing on Google Maps Mobile!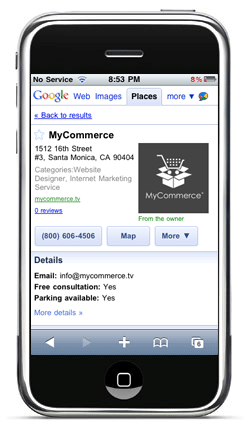 tags: