Ultimate Blog Party 2011 - free prize giveaway!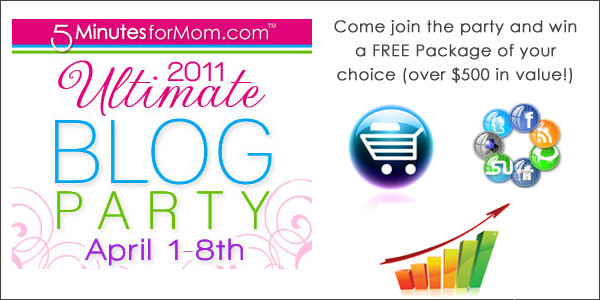 We just joined the Ultimate Blog Party - a fun online social "party" of bloggers from all over the world. The event runs for the entire first week of April - and to celebrate our attendence we are giving away an incredible prize to THREE lucky Ultimate Blog Party-goers! If you sign up for a MyCommerce online store - we are giving away a free Package of your choice! Some of our Packages run almost as high as $1,000 so the savings here are huge! All you have to do enter is browse our Packages section to see which one you want and then enter to win the prize here:
http://www.5minutesformom.com/36242/ultimate-blog-party-2011-prize-entry-form/
If your entry is picked at random from all the other contestants - you win the Package of your choice absolutely FREE!
Good luck and happy partying!
~ MyCommerce
tags: